Below is a list of the services provided by Spectrum Land Services
List of Services
---
Mineral Land Evaluations & Title Evaluations
Do you know the value of your developed and/or undeveloped Freehold Oil & Gas mineral rights/holdings?
Have you been approached by an oil company and/or a land broker to obtain a lease or option to lease your mineral rights/holdings ?
How do you know if the proposed lease terms or offer to purchase is fair and equitable given the oil and gas activity in the surrounding area to your mineral rights/holdings ?
Do you require an independent professional evaluation for probate purposes, estate evaluation, tax planning, or possible disposition (purchase and sale transaction) ?
These are but a few typical questions to which Spectrum Land Services can provide answers.
Having access to both government and independent third party data bases, Spectrum Land Services is able to provide historical and current data that is fundamental to deriving the current fair market value of one's fee-title mineral ownership, along with determining if the proposed freehold leasing terms are fair and equitable.
Spectrum Land Services has a proven track record in deploying a wide array of resources and experience in reviewing and evaluating freehold mineral rights in a very cost effective and timely manner.
---
Acquisitions & Divestitures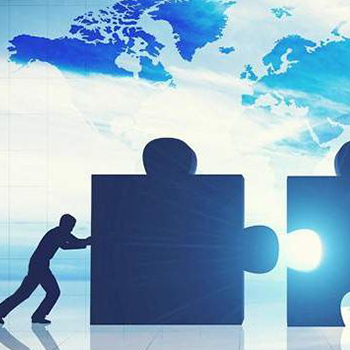 Spectrum Land Services has extensive experience in the acquisition and disposition of all types of oil and gas properties and assets. As a buyer representative or as a seller representative, we bring numerous years of experience to the table to assist our clients in these types of transactions.
Competitive advantage, strategic undertakings, synergy, economies of scale, tax pools and cost reductions associated with non-core assets, are but a few of the motivating factors that influence whether a company wishes to engage in either an acquisition or disposition.
Deciding to engage in an acquisition and/or disposition is but the beginning in a series of events that must transpire if the subject deal is to "Close".
What Spectrum Land Services brings to the table is many years of experience in preparing and reviewing Purchase and Sale Agreements, along with reviewing and/or preparing all necessary ancillary documentation required to formalize the transaction at hand. Having consummated numerous premium transactions ranging widely in value, size and scope, you can be assured that all the critical points and details during the preparation, marketing, bid submission, title review and document preparation are all satisfied to ensure a timely and seamless "Close" of your transaction.
---
Title Review
Spectrum Land Services is well versed in reviewing oil & gas related documents and agreements that formulate a party's legal and/or equitable interest. It is by reviewing these documents and agreements that Spectrum Land Services can help assemble and formulate one's chain of title and identify any possible deficiencies present that may require formal remedy and/or curing before engaging in drilling operations and/or any type of acquisition or disposition.
Utilizing current software programs, Spectrum Land Services is able to generate graphical summaries of even the most complex chains of title making it easy to understand and follow for future revision and review.
---
Land Negotiations
Spectrum Land Services provides negotiating skills and expertise while maintaining the highest ethical and professional standards.
Good negotiating isn't about winning, nor is it about someone losing. Good negotiating is about both sides leaving feeling that they got what they wanted, or are at least better off than when they went in. With this result, you will always be able to conduct subsequent negotiations with your counter-part.
Negotiations are the stuff of business life. Negotiations typically involve many parties who have a vested interest in the outcome and require decisions, derivation of strategy and tactics that will enable your company to achieve its desired outcome. Bringing many years of senior negotiating experience to the table, Spectrum Land Services has both the experience and industry contacts to undertake any project or assignment that you may need negotiated.
---
Contract Review and Preparation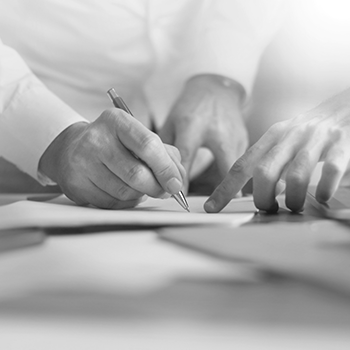 The key to effective contract preparation is to insure that the language is so abundantly clear that it cannot be misinterpreted by any reasonable person. While this sounds like a goal anyone can achieve, it requires enormous practice and skill. An oddly placed sentence fragment can totally change the clear meaning of a contract. More importantly, that oddly placed sentence fragment will not be detected by most lay contract readers.
Contrary to what many people believe, a business contract is not some document that parties sign and then should be put away somewhere. It is the foundation on which the proper completion of a transaction rests.
The contract review and preparation service we provide is intended to furnish our clients with a quick and easy way of obtaining both a review of their existing contracts as well as drafting and negotiating any further contracts they may wish to enter into with third parties.
In addition to reviewing and drafting current operational type oil & gas agreements, Spectrum Land Services is well versed in performing chain of title and historical title reviews of oil and gas properties in the context of both acquisitions and dispositions.
---
Land Management
Spectrum Land Services has a wide range of experience involving Land Management. Having provided service to a number of oil & gas companies, Spectrum Land Services is able to bring a wealth of experience involving the day-to-day management requirements in the oil and gas context. Spectrum Land Services has extensive experience in helping their clients to manage, identify, evaluate and implement the necessary processes and procedures to ensure all their land related undertakings are effective.
Land Consulting Company Oil & Gas Consultant Land Consultant Mineral Landman Land Company
Spectrum Property Evaluation Property Review Oil & Gas Reserve Evaluation Reserve Evaluation Fee title fee title owner fee title interest oil & gas property oil & gas acquisition mineral acquisition oil & gas expertise
Land Evaluation Freehold Land Freehold Minerals Freehold Review Spectrum Land 
Land Administration Land Disposition Land Acquisition Royalty Royalty Review mineral rights mineral disposition oil & gas evaluation landman negotiator contracts contract review royalty calculation agent spectrum land services